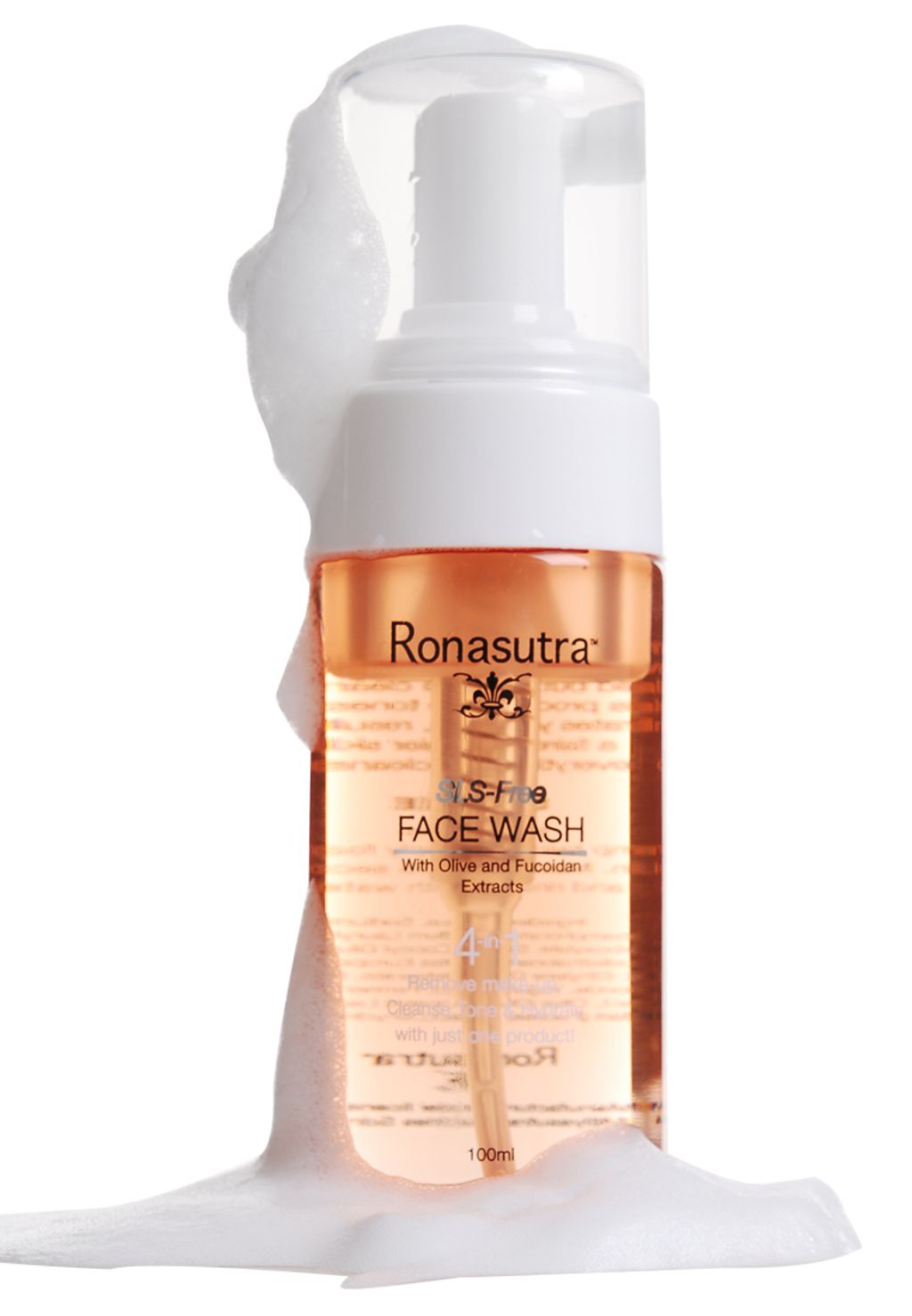 Ronasutra 4-in-1 Face Wash (SLS Free)
BEST-SELLER!
Cleanse away makeup (yes, even the heaviest makeup!), dirt, oil and dull skin cells with this unique 4-in-1 cleanser.This SLS-free formula is gentle yet effective on even the most sensitive skin.Non-drying yet leaves skin feeling clean and hydrated.
4 functions:
- Cleanse
- Remove makeup- Tone
- Hydrate
Contains olive oil, yogurt extract and Fucoidan extract to encourage brightening and skin repair.
Instructions:
Pump foam on palm and massage on to skin and cleanse with water.Repeat if using heavy makeup.
INGREDIENTS:
Aqua, Sodium Cocoamphocetate, Sodium Lauryl Glucose Carboxilate, Sodium Cocoyl Glutamate, Cocodiethalonamide, Olea Europea (Olive) Oil, Ethylene Glycol Distearate, Natrium Chloride, Yogurt Extract, Fermented Milk Extract, Olea Europea (Olive) Leaf Extract, Dehyrdroacetic Acid.
CUSTOMER REVIEWS